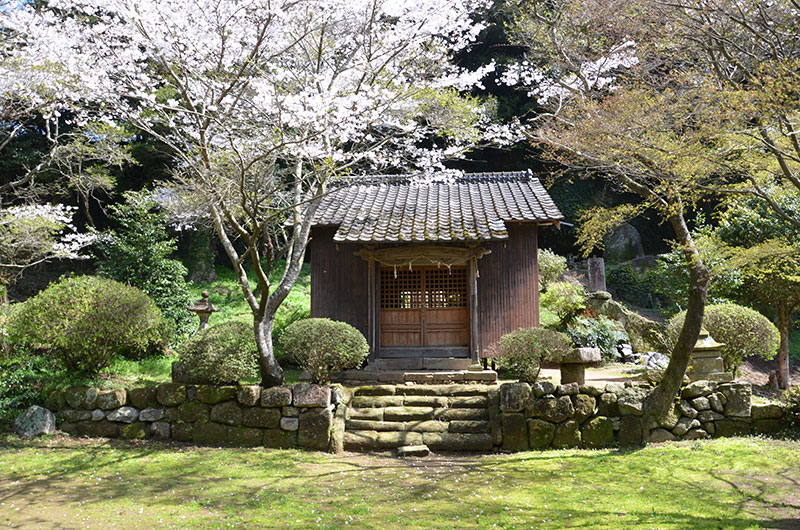 4
Fukui Inari-jinja Shrine and Fukui Cave
Naoya-jo Castle ruins in the south-west of Fukui Cave is the vestige of a mountain castle built in the Warring States period. Fukui Inari-jinja Shrine is in the north-east (called Kimon) of Naoya-jo Castle ruins. This indicates that the castle was built back in the Warring States period.
The shrine was reconstructed in 1840, and the Meiji and Taisho periods respectively according to the Munafuda staked to the ridgepole at the time of construction stating the building's donor, builder, date, reason for construction, and other such information.
The earthenware was excavated in 1935 when the main shrine was rebuilt. At the time, it drew the attention of archaeologists. The shrine and the cave are closely related to the discovery of the ruins.