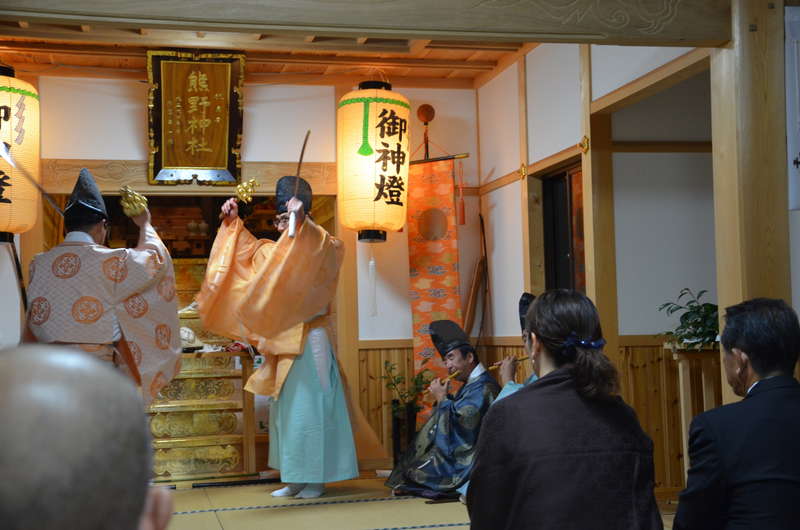 b-1
Hiradokagura and cave site
Events called Onobori and Okudari take place in autumn from Kumano-jinja Shrine in front of Naoya rock shelter to Fukui Inari-jinja Shrine, and Hiradokagura is performed.
The Hiradokagura is one of the most representative kagura in Kyushu along with Hyugakagura. Kagura, sacred music and dancing performed at shrines, comprises 24 chapters of dance. Spectators are particularly overwhelmed by Niken-no-mai or Two-Sword Dance in which two unsheathed swords are used.
It is supposed that people moved between Fukui Cave and Naoya Rock Shelter even in the Paleolithic period.
The two caves have been closely linked in the events of the festivals from ancient times to the present day.